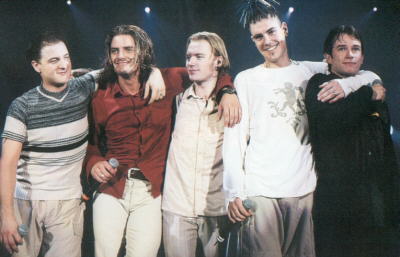 **Following Mikey's poor chart position and nervous exhaustion (see news) I thought all of us loyal fans should show him we support him. I will send a letter or card to Mikey including the address for my site, and he can log on and see the messages you have sent. If you would like to leave a message for Mikey, even if it's only a simple 'Get Well Mikey, Love...', please go to the 'Contact Me' section. You can even include poems or letters for Mikey. Thanks!**
TAKE PART IN THIS SITE!
You can take part in this site by sending in any of the following:
Reviews
Top Tens
Your BZ experiences
Thoughts and suggestions
Anything Boyzoney!!

Please send your stuff to me via the Contact Me section, and don't forget to include your name and e-mail address!!